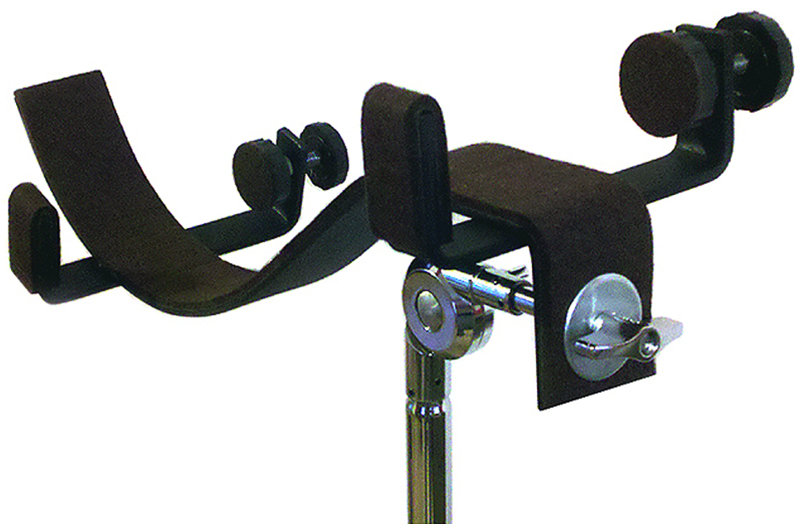 * Fits Most Flat-Back Style Acoustic or Strat-Style Electric Guitars!
* Available for Right or Left Handed Players!
* Height & Angle Both Adjustable for All Natural Playing Positions!
* Felt-Lined Steel Saddle for Maximum Support & Protection!
* Adjustable Twist-Locks Securely Keep Your Guitar Locked In!
* Base Stand Equipped with Non-Skid Rubber Feet for a No-Slip Grip!
* Quick Set-Ups & Fast Tear-Downs for the Musician on the Go!
* Designed for Every Level of Musician, From Beginner to Touring Pro!
* Space-Saving Design for Easy Storage & Transport!
* Affordable, Hand-Crafted/High Quality, Pro-Grade Guitar Stand!
Performance Stand Specs: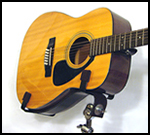 Flat-Back Acoustic & Strat-Style Electric Guitar Performance Stands

My acoustic and electric performance stands are designed and built to fit most standard six-string or twelve-string dreadnought style, flat-back acoustic and strat-style electric guitars. All performance guitar stands come in a durable rust and abrasive-resistant black non-skid finish. Acoustic stands will accommodate guitars with thicknesses as little as 3-1/8" in front and 3-5/8" in back.

Felt-Lined Solid Steel Saddle
Fashioned from heavy-duty flat-rolled 1/8" solid steel, my saddles are shaped to conform to the contour of your acoustic or electric guitar providing a snug and secure fit. Thick-padded felt lines and cushions the entire length of the saddle for maximum guitar protection completely preventing metal-to-guitar contact.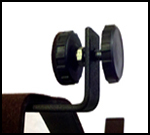 Felt-Lined Twist Locks
All acoustic and electric guitar performance stands are equipped with two rear twist-lock knobs. Thick-padded felt rear-footings securely lock your acoustic or electric guitar in from behind while protecting your guitars finish from dings and scratches.
Felt-Lined Steel Brackets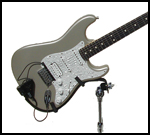 Constructed from heavy-duty flat rolled 3/16" solid steel, support brackets keep your acoustic guitar anchored and locked into position. Thick padded felt lines the front brackets completely preventing metal-to-guitar contact while the rear of the brackets house the felt-lined twist locks.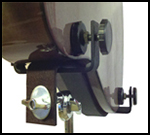 Personalized Playing Positions
Fine tune and personalize any natural playing position. My acoustic and electric performance stands are completely adjustable for all natural playing positions. Easy as 1-2-3, One twist of the wing-nut lets you adjust the up-and-down height of the stand, another to let you adjust the left-to-right tilt of your acoustic and one to adjust front-to-back tilt for full natural playing comfort.
High-Quality Materials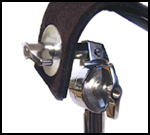 This will the be the only acoustic or electric performance guitar stand you'll ever use again. Every performance stand is hand-crafted, using top-quality solid materials providing a lifetime of hassle-free and fun use. Solid steel saddle and brackets with rear twist-lock anchors along with all parts custom-fitted with a thick cushion of padded felt makes this outstanding performance stand a must-have.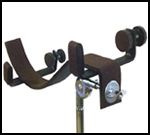 Solid Sleek Design
My acoustic and electric performance guitar stands are not only designed to look good and function with ease for any level of player from beginner to seasoned pro on tour, they are also designed to minimize set-up and tear-down times. This space-saving compact design is perfect when space can be an issue, easy to transport. Performance stand weighs about 13 pounds.

Heavy-Duty Base Stand
The base of the acoustic and electric guitar performance stands are a sturdy tri-pod style straight-stand equipped with a fine-toothed tilter, double-braced legs, standard-gauge tubing, integrated memory locks, and oversize non-skid rubber feet. Truly a strong acoustic and electric guitar performance stand you can count on and put your trust in.
Custom-Fitted Performance Stands Available For Both Acoustic & Electric Guitars

Do you need a performance stand that is custom fit to your instrument? Not a problem! Having customized stands for 12-string acoustics, 6-string acoustics and electrics as well as several bass models, providing a tailor-made stand is a core service offered. Contact us below for more information.

Thank you for choosing my acoustic and electric performance stands! Personally knowing how critical it is that your acoustic or electric guitar is safely secured in a strong and dependable stand, my performance stands are a clear-cut winning design that exceeds all others out on the market. Hand-crafted from high-quality solid materials added with convenient pivot points allowing you to achieve a natural personalized playing position, you will instantly fall in love with a quick and easy setup, fun-to-use, top of the line performance guitar stand. By adding one or both performance stands to your musical arsenal, you will quickly realize and unleash the benefits of this unique live performance stand, unlocking a shockingly simple secret on how to improve your show, taking it to new and exciting levels musically as well as visually! Whether you're new on guitar or a seasoned pro touring, these acoustic and electric guitar performance stands will give you powerful results fast. Uncover the unlimited freedoms and time saving advantages these guitar stands ensure. Personally understanding the rigors instruments go through and how important it is to keep them healthy and in top-notch shape, I'm committed to helping you meet your needs and accomplish your goals. Put your trust in a proven track record and your guitars in a heavy-duty performance stands backed up by my no questions asked, risk-free, hassle-free, 100% money-back guarantee! Act now and put these amazing performance stands to work for you!
Shipping/Terms:
- Typical delivery time for orders are usually 5-7 business days.
- Items will be shipped ground service via FedEx.
- Items may take up to 3 days to process and ship.
- All credit card, debit card, E-Check payments are processed through PayPal.
- You will receive a tracking number notification via PayPal when item ships.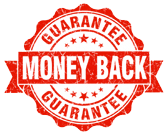 100% Satisfaction Money Back Guarantee!
I want your experience to be risk-free and hassle-free! All of my performance stands come with a 100% Money-Back-Satisfaction-Guarantee! If you are unhappy with your purchase for any reason, you may return it within 14 days in its original and unused condition including original packaging for a full refund (buyer is responsible for return shipping costs). Damaged or lost items will not be refunded if return was not properly packaged or insured.
Ship all returns to: Performance Stands, c/o Returns, 6685 Stoney Ridge Road, Matthews, NC 28104
About Me:
BORN IN A PRACTICE ROOM, REFINED FROM THE STAGE.

Of course I'm talking about my acoustic and electric performance stands. And that's how my little non-VH1"behind the music" story begins and continues today...
It all started with the idea of improving upon a product I had seen but was far from impressed with and over time, that idea evolved and eventually materialized into an actual, usable product I created, that's been on and is currently being used on world tours.
My name is Mickey and I've been building performance stands for acoustic and electric guitars for 15+ years. Having toured as bass/synth guitar player most of the early 2000's, I needed some sort of contraption that could hold my guitar so I could walk up and play it without having to take off my bass as well as something that could stand up to the rigors of the road. A few designs later, I came up with a working prototype I felt was going to serve my purpose and took it out on the road to test it. Without question, the stand passed with flying colors and 16+ years later, it's the one I still use even though I've since upgraded my stand designs to the ones available on this website.
I was never a fan of planned obsolescence and wanted to come up with something that would last everyone as long as possible without the need for replacement parts or suffer from break-downs due to wear-and-tear. Over a decade and a half later, my original prototype is still being used and in perfect working condition.
For anyone still awake and reading this, I'd like to say as the real human-being who manufactures each and every performance stand that leaves my shop, I would like to sincerely thank you all for your kind feedback and continual support. It genuinely puts a smile on my face and gives me a humbling sense of gratitude knowing that folks just like you who are reading this are using something I make and WHOLEHEARTEDLY LIKE IT!
About You:
GET SERIOUS. MAXIMIZE YOUR BENEFITS & REWARDS.




It's not about me of course, it's really about YOU and helping you find a solution to your particular situation. If you're reading this it means you're in the right spot and "you have chosen wisely." - Old Knight (Indiana Jones)
It has been said to succeed as an entrepreneur, you have to know your customer. I have to openly and kind of embarrassingly admit I fail in one aspect and that is why the genuinely pleasant surprised reaction to the quality-level of my stands? I've always gravitated towards a "go big or go home" mindset and when I put my heart into something I truly believe in like my performance stands, I have a tendency to do that and then some. The volume of feedback I receive regarding "exceeds expectations" is pretty amazing and let's me know I've got a solid product.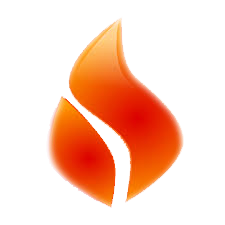 Musicians of all skill levels have come to enjoy a new level of convenience and sense of freedom the performance stands give you.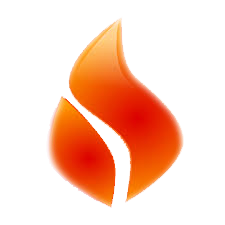 A comfortable playing position is important. Stands are designed & accomplish just that. Adjustable height, left-to-right & front-to-back tilt positions.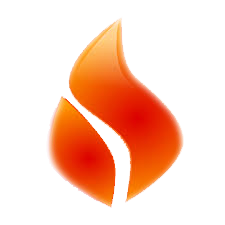 Perfect for anyone suffering from back/shoulder issues that might be keeping them from wearing a guitar for long periods of time.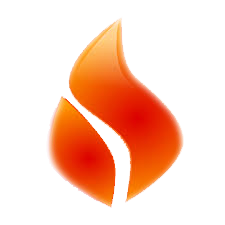 Ready to kick your live shows up a notch? Not only does it look impressive when you switch back and forth between guitars, it adds another layer of sound.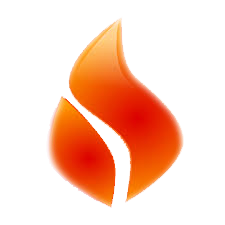 All acoustic and electric performance guitar stands are available for right and left handed players. Please specify when ordering. Default is set for righty's.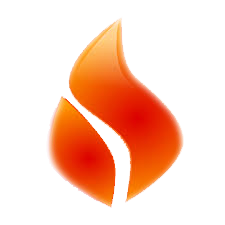 Maximum support, maximum protection. Built strong, built to protect, built to keep your instrument secured in place. Have a look: Guitar Stand for the Win!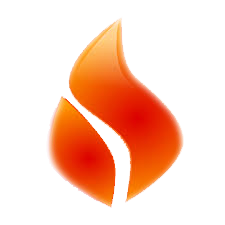 Time is money & space can be limited. How about a 60 second setup? That's about how long it takes to set it up with your guitar locked in ready to go.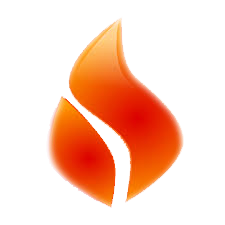 All stands come with a risk and hassle free 100% money back guarantee. If you're not happy with it you may return it. See the terms for complete details.
CONTACT ME

Contact me directly through the email form provided to the left with any comments, general questions, order status, or custom stand inquiries and I'll respond to your inquires as fast as I can. Thank you.
PERFORMANCE STAND FAQ'S:
Q: Will my guitar fit?
A: As much as I would like to give you a resounding yes it will fit your particular guitar perfectly, the reality of it is there's no way to know until your guitar is actually in it. The good news is in all the years I've been making stands, less than a handful have been returned due to a fitting issue, and most of those were resolved with a custom build.
Q: Can I buy just the saddle?
A: No. The saddle and base stand are sold together as one unit.
Q: I have a thin-body acoustic, will it fit?
A: My acoustic guitar stands are designed to accommodate guitars with a thickness as little as 3-1/8" in the front and 3-5/8" in the back.
Q: Will my ovation guitar work?
A: Unfortunately bowl-back style guitars will not. The acoustic stands are designed specifically for and will fit most dreadnought/flat-back style acoustic guitars.
Q: How do I order a custom stand?
A: Simple. You will need to mail me a tracing of your guitar. Obtain the tracing by gently lying your guitar down on the paper your going to trace on, hold the pencil/pen vertically against your guitar and trace it. There is an additional $50.00 fee for custom stands.
Q: Will the acoustic stand work for electric guitars too?
A: No. Acoustic stands and electric guitar stands are built differently and sold separately.